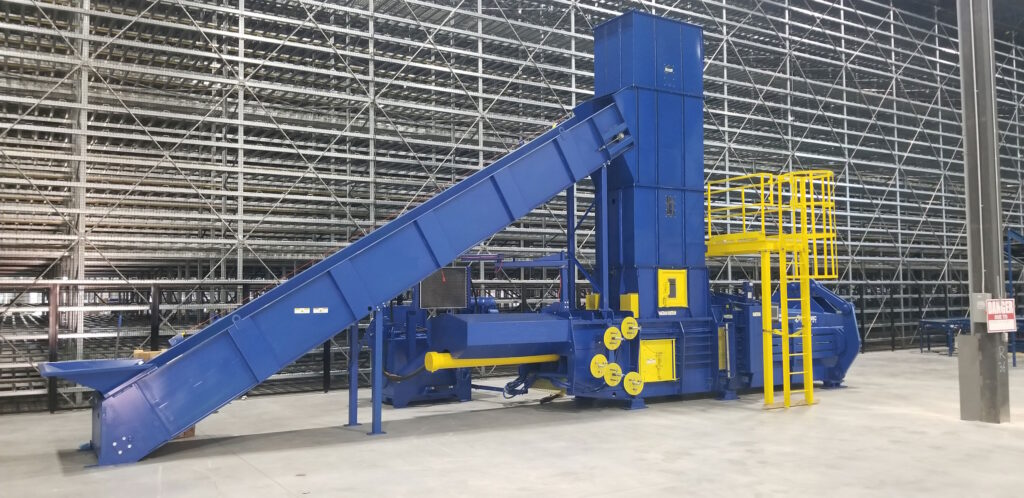 Distribution & Warehousing
Post Consumer Recycling
Manufacturing Byproduct
Shredding & Secure Document Destruction
ABS Plastic
Aluminum Cans
Carpet & Padding
Mixed & Office Paper
Molder Fiber Products
Newsprint
Plastic Film
Recycled Corrugated Containers
Shredded Corrugated, Folding Carton Stock, Coated Stock
Shredded Paper
Steel Cans
Textile
Tissue Mill Broke
Overview
Features
Operator Interface
Specifications
Overview
Nanoia Balers have long been regarded the standard of the box, printing, and process industries.
The Nanoia A160 takes that standard to an even higher level. These balers are built specifically for the difficult duty cycle required in corrugated box, folding carton, printing, converting, envelope and tissue industries. If you run a high volume operation and things like bale weight, up time, durability, safety, serviceability and cleanliness keep you up at night take a good look at the Nanoia A SERIES.
With multiple horsepower options and several hopper sizes to choose from these workhorse's fulfill virtually any production requirements.
Features
Operator Interface
Specifications
Get More Info & Request a Quote
Submit the form below to get more information on this product and to request a quote: