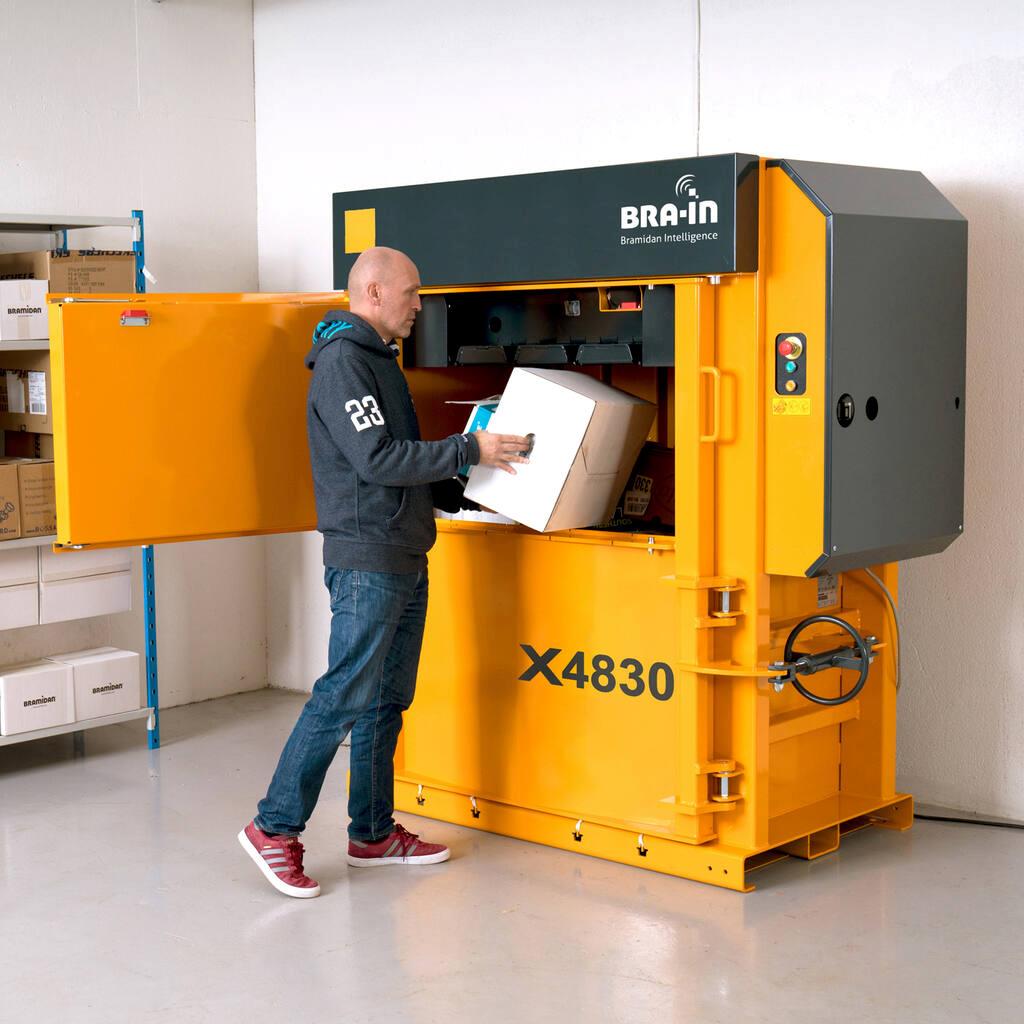 Retail Stores
Webshop – Own Distribution
Distribution & Warehouse
Industry & Manufacturing
Fast Food Chains
Recycling Stations
Waste Handling Companies
Public Sector
Cardboard
Plastic foil
Paper
PET bottles
Aluminum cans
Tin cans
Hard plastic
Textile
EPS
Overview
Technical Specs
Optional Features
Overview
With its sleek and compact structure, the Bramidan X4830 baler effortlessly adapts to constrained spaces while promising hassle-free set up.
A sturdy machine exerting unrivalled compression power: Its robust cross cylinders offer unmatched compression strength, facilitating rapid and efficient compaction of extensive volumes of sturdy waste.
Perfect for confined spaces: At an overall height slightly below 79 inches, the X4830 baler comfortably fits into areas with ceiling height limitations. You can install this machine conveniently in any preferred location.
X4830 – Baler with immense capacity:
Handles a wide variety of recyclable materials
Minimal overall height
Intense compression force
Remarkably low noise production
Speedy and efficient performance
Powder Coating guarantees a long-lasting finish in multiple colors
Technical Specs
Optional Features
Get More Info & Request a Quote
Submit the form below to get more information on this product and to request a quote: