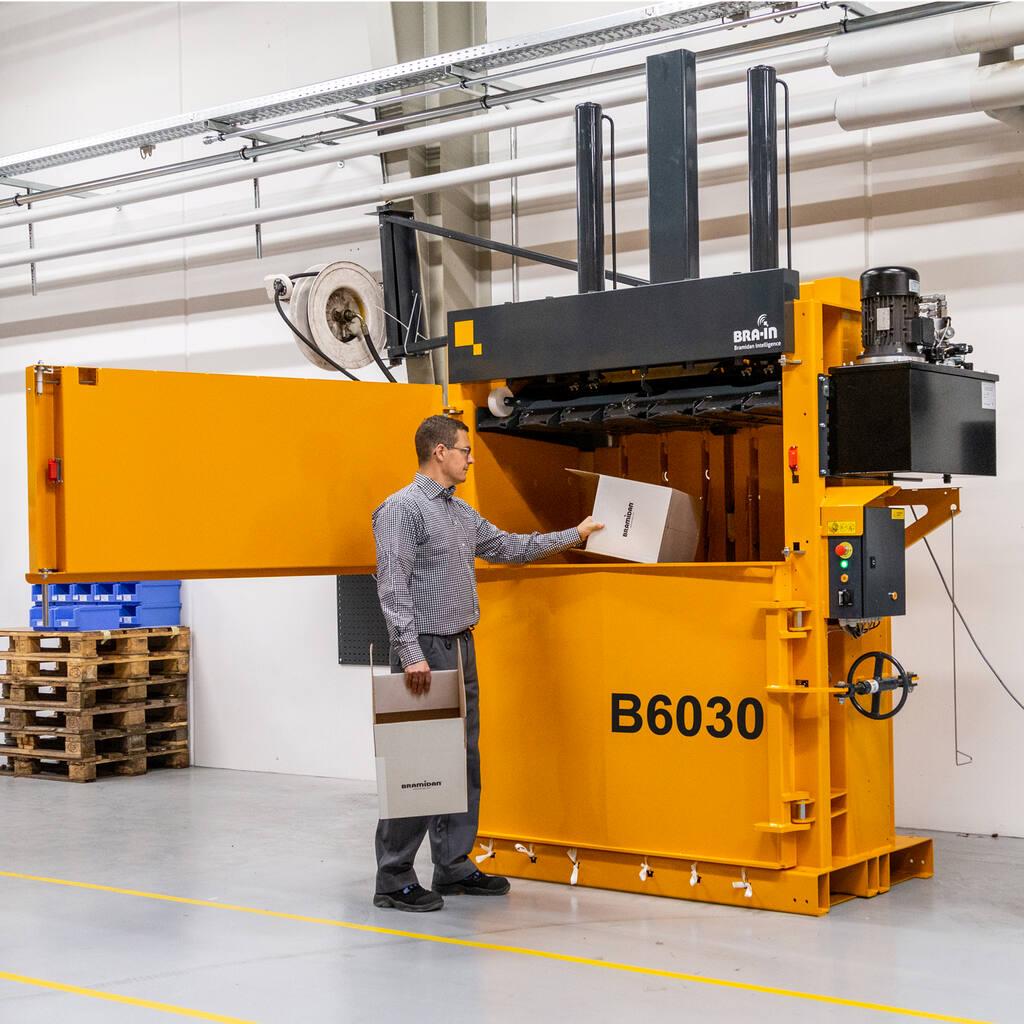 Retail Stores
Webshop – Own Distribution
Distribution & Warehouse
Industry & Manufacturing
Fast Food Chains
Recycling Stations
Waste Handling Companies
Public Sector
Cardboard
Plastic foil
Paper
Overview
Technical Specs
Optional Features
Overview
The B6030 baler is user-friendly and comes equipped with a spacious feed opening, making it perfect for processing large cardboard boxes.
Substantial Bale Weight: Efficiently transform cardboard, paper, and soft plastic into sizable mill-size bales that weigh up to 1,000 pounds, courtesy of its expansive 60-inch chamber.
Superior Compaction Efficiency: The uniform pressure application results in the production of compact and highly dense bales of cardboard or plastic.
B6030 – The Superior Mill-Size Baler:
Oversized Chamber (>60 inches)
Optimal for compressing large and unwieldy materials
Secure finished bales with either metal wire or polyblend strapping
Industry-leading quiet operation (<62 dB)
Indicator light for full bale
Automated ejection of completed bales
High-quality powder coating for a durable and colorful finish.
Technical Specs
Optional Features
Get More Info & Request a Quote
Submit the form below to get more information on this product and to request a quote: