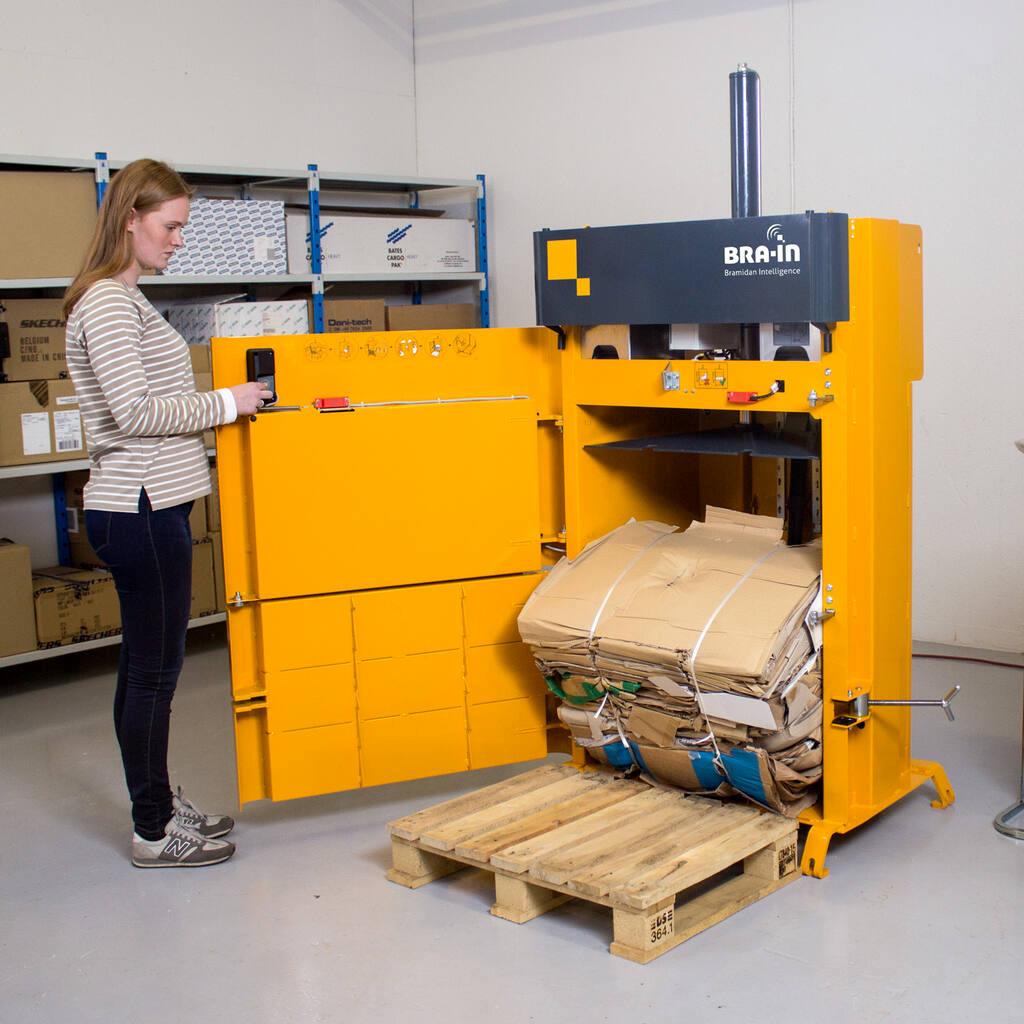 Retail Stores
Webshop – Own Distribution
Distribution & Warehouse
Industry & Manufacturing
Fast Food Chains
Recycling Stations
Waste Handling Companies
Public Sector
Cardboard
Plastic Foil
Paper
Overview
Technical Specs
Optional Features
Overview
Boasting an impressive 8,800 lbs. press force, profound stroke depth, and productive retainer dogs, the B4 outshines the average compact baler with its abundant features.
Incredibly potent, yet petite Don't let the B4's size fool you; its robust force, combined with a high-efficiency automatic ejection system, delivers a strong performance.
User-friendly and safe Its two-handed ejection system ensures that users can securely discard finished bales.
B4 – The epitome of efficiency in a small-sized baler:
Employs an automatic ejection mechanism
Includes a full bale indicator light
Exceptionally low noise emission (<60 dB)
Minimal height (6.5 ft.) and compact base area (3 ft.)
Final bales weigh between 85 – 155 lbs.
Effortless and convenient front-end operation
Powder Coating ensures a long-lasting finish in a variety of hues.
Technical Specs
Optional Features
Get More Info & Request a Quote
Submit the form below to get more information on this product and to request a quote: