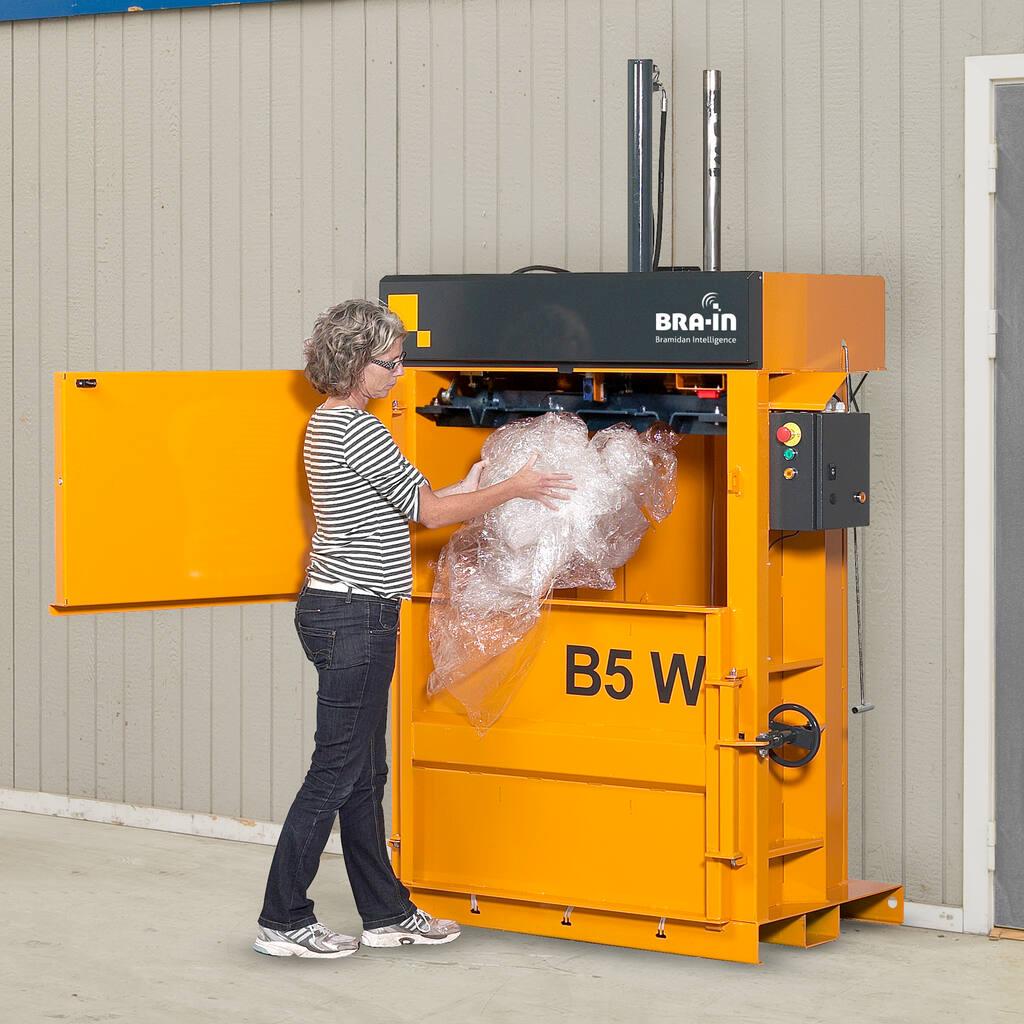 Retail Stores
Webshop – Own Distribution
Distribution & Warehouse
Industry & Manufacturing
Fast Food Chains
Recycling Stations
Waste Handling Companies
Public Sector
Cardboard
Plastic foil
Paper
Overview
Technical Specs
Optional Features
Overview
The B5 Wide Baler is an ideal solution for those dealing with minimal but oversized waste, such as broad cardboard boxes.
Wide entry point: The machine features a significantly broad feed opening to accommodate big and bulky items. Just toss in large boxes without the need for dismantling.
Adaptable to varied scenarios: This user-friendly, single-phase machine can be seamlessly set up across diverse industry sectors.
B5 Wide – The go-to solution for large boxes:
High-volume capacity for substantial output
Wide feed opening (39 in.)
Effective retainer dogs to secure compressed waste
Inbuilt auto-eject mechanism
Convenient front-side storage and bale cord refill
Single-phase power pack
Complies with ANSI and OSHA standards
Durable powder coating finish, available in various colors.
Technical Specs
Optional Features
Get More Info & Request a Quote
Submit the form below to get more information on this product and to request a quote: