Managing waste in New York City is a major challenge, new strategies are crucial to combat the rising rat population and overwhelming amount of garbage on our sidewalks. At Nanoia/Frath, we understand these concerns and have a solution to meet both NYC and DSNY's requirements. Introducing the Bramidan B4 Baler, a tool specifically developed for residential high-rise NYC buildings that need a compact and efficient way to manage their waste and recycling streams.
Navigating DSNY Regulations:
Recent mandates from the DSNY have set strict rules for trash and recycling outputs, now required to happen after 8pm, with weight limits of 50lb per bag or bundle. This has put a significant strain on building staff, impacting storage, labor, and curbside placement. But with the Bramidan B4 Baler from Nanoia/Frath, we offer a DSNY-approved and Union-approved solution for managing cardboard, plastic, and metal waste.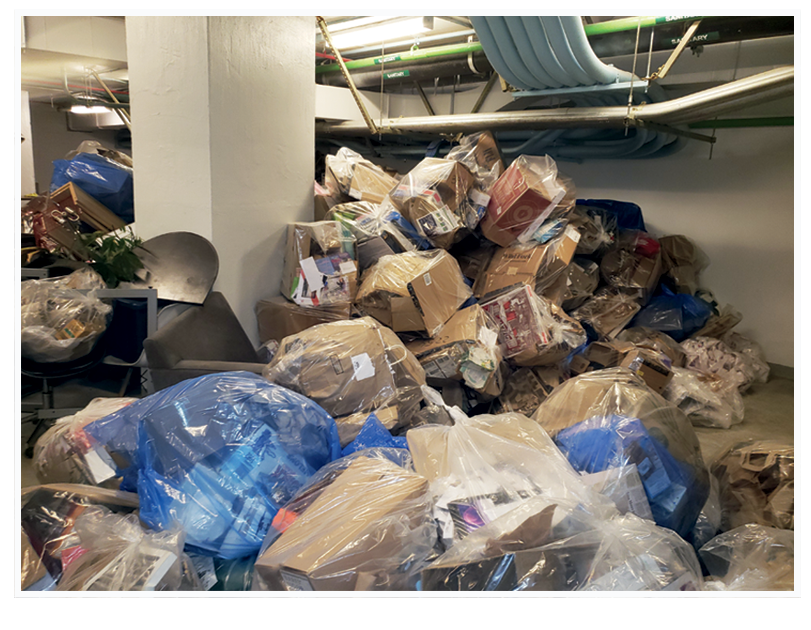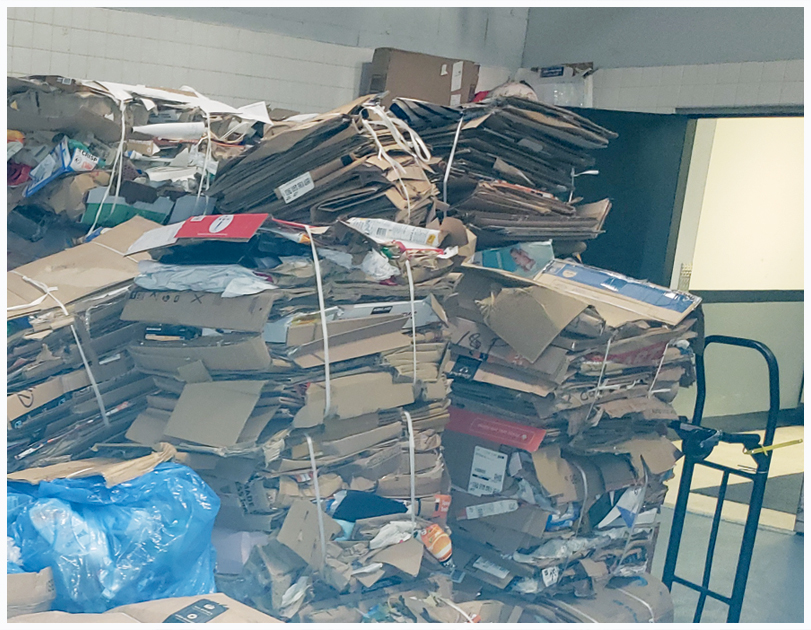 Learn How to Meet DSNY Regulations
Submit the form below to get more information on how to navigate DSNY rules with the Bramidan B4 Baler:
Benefits of the B4 Baler:
The Bramidan B4 Baler comes with a host of benefits that significantly improve waste management:
Reduce the curb presence of cardboard and metal/plastic recycling by 75%. 10 bales = 50-60 bags of waste!
Decrease idle time of sanitation trucks by 80% during waste pickup.
Comply with DSNY's curbside outputs and weight limits.
Avoid violations or summons from DSNY.
Reduce labor and bag costs.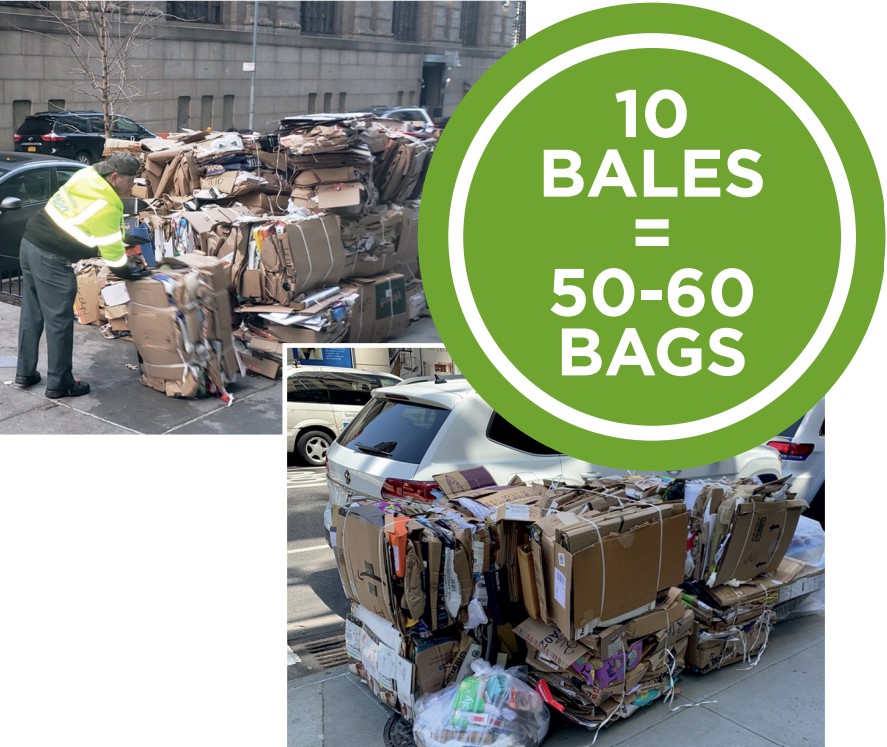 Features of the B4 Baler:
The B4 Baler is not just effective, it's designed with user-friendliness and compactness in mind:
Powerful and Compact: The B4 Smart Baler plugs into a standard dedicated 15A 110V outlet.
User-Friendly: The B4 lets you know when it's full. It includes a cellular modem for remote diagnostic and service.
Small Footprint: With a low overall height (6.5 ft.) and small base area (3 ft.), the B4 is ideal for space-constrained areas.
Safe-to-Operate: The B4 includes a two-hand ejection system for safely ejecting finished bales.
Quiet Operation: A very low noise level (<60 dB) ensures minimal disturbance to building occupants.
DSNY-Compliant Bale Specifications: All B4 outputs are set to meet DSNY specifications for collection.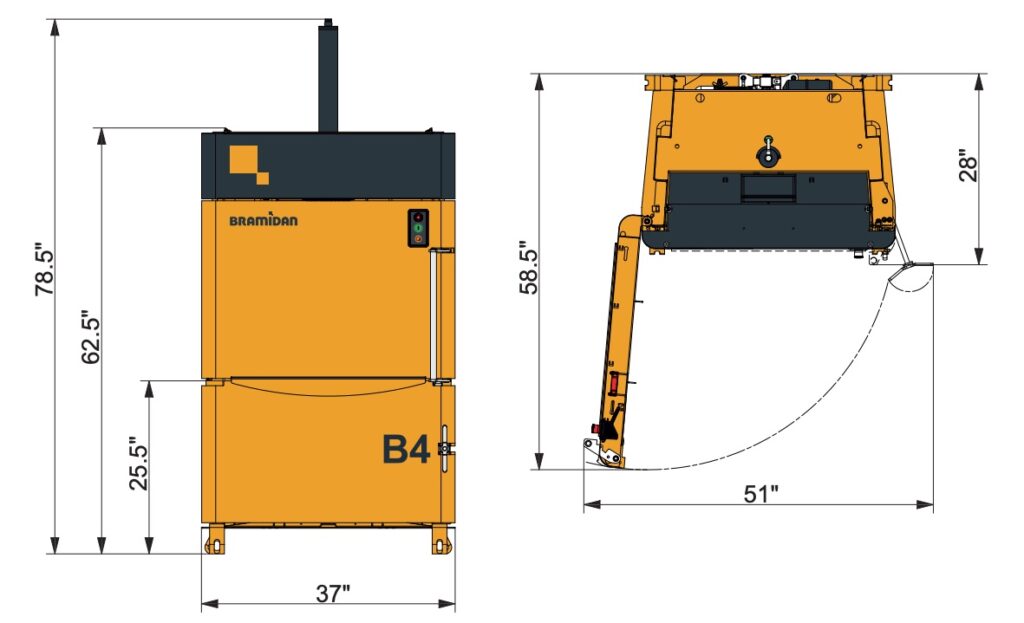 When you choose the Bramidan B4 Baler from Nanoia/Frath, we also provide a free site survey, delivery, installation, staff training, and a multi-month supply of twine. Plus, we stand by our products. With 8 service vehicles on the road each day, we are ready and available to service all the equipment we sell.
The Bramidan B4 Baler is more than just a product, it's a comprehensive solution to waste management challenges in NYC. To find out how our baler can benefit your business, reach out to Nanoia/Frath today.